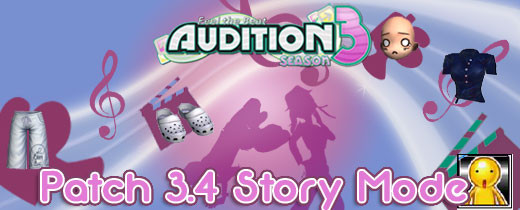 The new Audition patch is here! Finally, you can play your favorite game in fullscreen as always, or in a brand-new windowed mode! In addition, the story mode has been bolstered with 20 exciting stories, and the Team Battle mode includes new challenges.
Windowed Mode
It's finally here! All lovers of freedom can now choose to play Audition in windowed mode. Simply put a check mark in the patcher and go!
20 new tales in Story Mode
Chapter 2 of the intricate story mode has been extended by 20 challenging stories. Think of the new challenges!
New Enemies im Team Battle
The Team Battle mode also comes with new challenges! From now on, you can fight against new computer controlled opponents.
New Avatar Items
This time, we don't simply have 50 new outfits and hairstyles for you, but six new facial expressions and four cool new Motions as well!
Have fun!
alaplaya Team
Written by: www.alaplaya.de